You are here:
Miner's Music Studio
Miner's Music Studio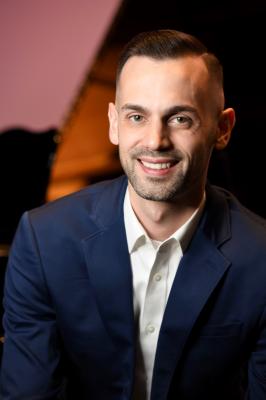 Type: Independent Music Teacher
Remote Teaching Available:

No
Business Details
Map
Gallery
Based in the Houston, TX area, Dan Miner offers piano and organ instruction for students of all ages, levels, and experiences. Dan's philosophy is based on student engagement and shaping students to be life-long learners and lovers of making music. Student feedback, interest, and strengths are crucial to his or her success. Technology and a variety of other resources are incoroporated into private lessons as well as study in composition and theory. Please use one of the above contact methods to inquire more!
About Dan Miner:
Dan Miner holds degrees from Michigan State University in both music education and piano with an emphasis in piano pedagogy. He has performed both solo piano and organ recitals as well as chamber music recitals in both the United States and Italy.
As an educator he maintains a private piano studio, authors resources for secondary-level music educators (sold through teacherspayteachers.com)
, and teaches high school chorus in the Houston metropolitan area. He avidly promotes new practices and ideas in music education, technology in the classroom, and incorporation of popular music into the curriculum.
Dan also has experience as an active church musician leading choirs and ensembles of all levels, instrumentations, styles, and experiences in a variety of settings and celebrations. He regularily accompanies choirs in churches around the Houston area.
At the American Guild of Music, Dan has been involved as a student, teacher, volunteer, judge, and now member of the Board of Directors. He currently serves as AGM's Treasurer and Assistant Convention Manager.